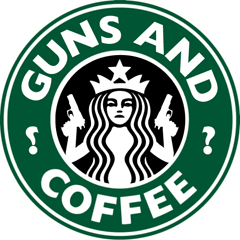 The Open Carry is a US law that allows any american guy to buy and hold a gun as long as the gun is visible. As a result anyone in the US can buy a gun without licence and hold the weapon in a holdster.
Starbucks is now allowing the people to come with their guns in their coffeeshop! WTF! So don't be surprised if you see some guns in the Starbucks coffee in the United States now! So scary.
I would not feel safe having a coffee in the middle of people wearing guns on their belt...