As you know Chatroulette is dying as you can see on this chart below, but some people continue to launch more and more chatroulette like and add new functionalities to make it look sexy.

Now it's time for twitter to be mashed up with Chatroulette with twittochat.com.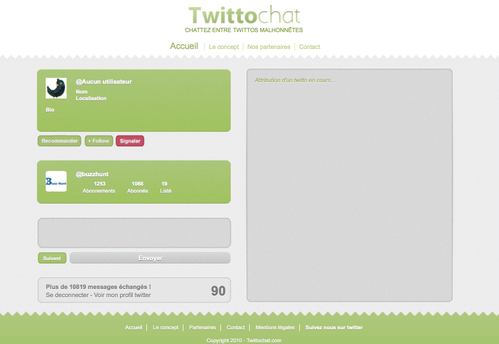 With twittochat you can now tweet randomly with twitter users and grow your followers...
What's next?