ChatHopper-Games is a new generation of online gaming developped by Chat Hopper the number one in the webcam chat alternatives. They have released 2 free games to play with the hand-guided function. A new very good use of the webcam to play games with random people.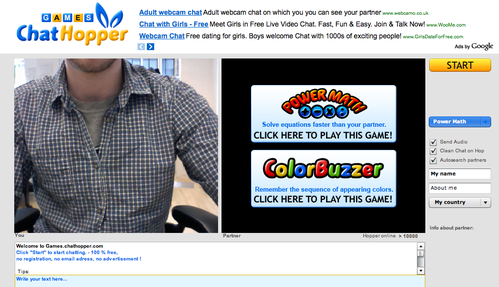 Power Math
In this game your are competing against a random opponent. The screen is going to display some math and some answers. You will need to use your hand to click the right answer before your opponent. What is really cool is that the game is detecting your hand thanks to the webcam and your click directly with your hand. A lot of fun!!!
Color Buzzer
In this game the website will show you a sequence of color buttons to click and you will need to replicate it before your opponent. One more time it's using the hand-guided technology. Awesome.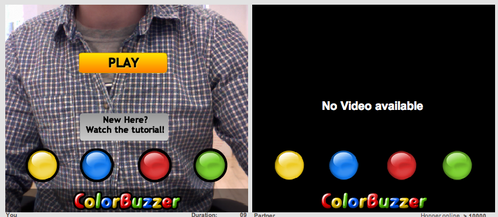 Website: games.chathopper.com