Have you noticed Youtube's logo today on the homepage?
The youtube community has uploaded 80,000 video clips of one of their casual day.
And Kevin MacDonald has selected 90 minutes of these 4,500 hours of footage to make a film that gives an overview of a casual day on earth!
Interesting...
Click on the picture to watch it.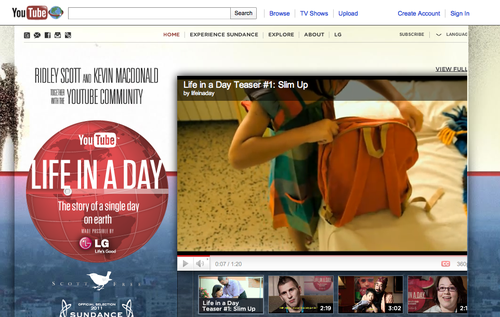 Advertiser: LG