Following the post about
how to get million views on Dailymotion
for free with this firefox plugin
ReloadEvery
that is refreshing the page every 5 seconds, here is the way to use it on Youtube according to
eParisien
:
1. Download the
plugin
ReloadEvery


2. Log on your youtube account
3. Select my video on the drop down menu
4. Click on annotations as below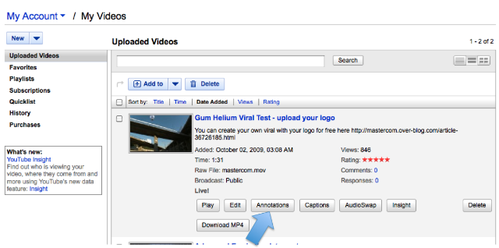 5. Right click to activate refresh every 5 seconds as below
6. Let it work for 24 h on 6 computers and you will have 100,000 views and you will be in the top videos of the day and start to have real views and post!