Youporn the famous xxx porn site is planning to open soon a cafe chain.
According to this agency, this is to expand their market to brick and mortar.
Like in Starbucks, customers will be offered the oportunity to have a break with a good coffee and a masturbation with free access to premium youporn video in the youporn cafe.
The first youporn cafe to open will be in Pigalle the hot neighbourhood in Paris.
The big event for the launch will be amongst famous pornstar such as Briana Banks or Clara Morgan.
I have 20 free invitations for the opening the 16th of April.
Anyone interested? the first 20 comments will get the invitation on the VIP guestlist.
So if you fancy to watch a porn with a real pornstar next to you and share a coffe with pornstars...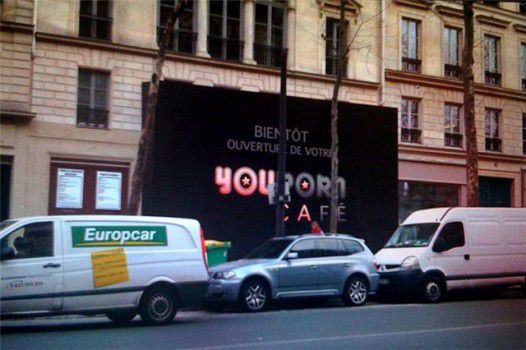 website: youporn
Excellent April's fool initiated by Buzzman