Wikio Studio is a new way to earn money online by writing product reviews or good deal offers.
You don't need to own any websites or blogs as your article will be hosted directly on Wikio Studio.
Wikio Studio will pay you between 3 euros and 8 euros per article, not bad!
I think this is a really good service for anyone who wants to work from home or get extra money in addition to their job.
I bet student will love it.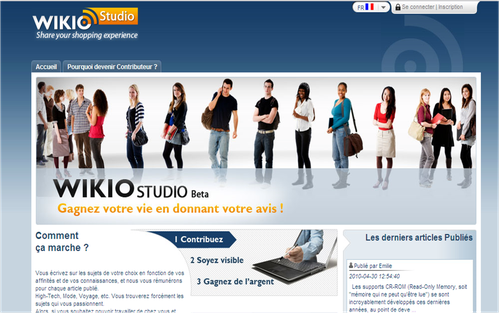 Website: wikiostudio.fr