A massive spam is invading the French version of facebook. As a facebook users I have been invited by 50 persons over the weekend to the event: check who has visited your profile.
Once you click the app to check who has visited your profile, the malicious app is creating an event with your name and invites all your friends + send a chat message to all your online friends + tagged all your friends in fake post.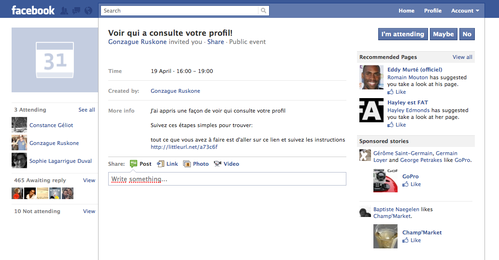 I hope facebook is going to block it asap otherwise my facebook is going to go down under all these fake event invitations....
So don't click the link as such a feature to check your facebook profile visitors is not existing.