How to increase the stock valuation of a company in one weekend by $50 million with twitter?
Just call 50 cent and ask him to tweet a tip and influence people to buy HNHI shares...
The company is selling headphones and 50 cent is a shareholder of the company!
The rapper made a profit of $10 million on his shares.
This is the chart of the valuation of the company over the weekend after 50 cent (the hip hop guy) tweeted about it!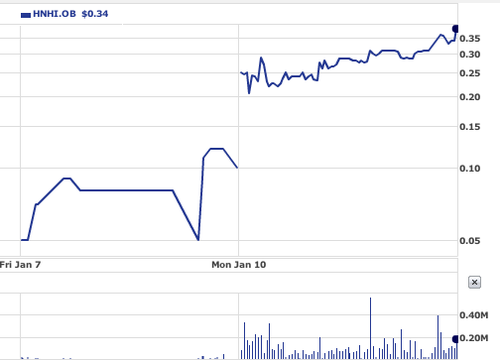 Here is one of the twitt from 50 cent

The power of twitter assiciated with the power of endorsement is shaking the stock exchange!