Following the launch of the Very Good Trip by Renault, I have introduced you to the videos of the candidates.
The teams have travelled more than 2500 km so far accrsoss 15 European cities such as Frankfurt, Bruges, Troyes or Portofino.During this trip the candidates are experiencing some amazing times and challenges like bungee jumping, jumping from the highest bridge in Europe or hydrospeed. Have a look on their videos below to discover their challenges.

You have now 10 days left to choose the winner by voting on the Very Good Trip website. As you may understand I am supporting the French (new) Team: The Bros Brothers. The teams are now driving the New Coupé Roadster.
It's now time to give you some ideas on what happened last week.
Here is the video of the best moment for the week 2 during the Very Good Trip.
Here are the last updates for each team in 3 videos:
Italy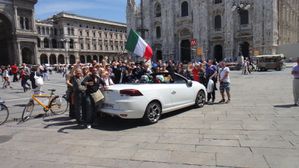 Video 1: Karscher
Video 2: Swimming pool
Video 3: Rambo
Belgium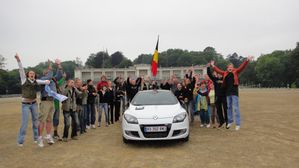 Video 1: Dog and car keys
Video 2: Diving in the streets
Video 3: Dogs Sleigh
Netherlands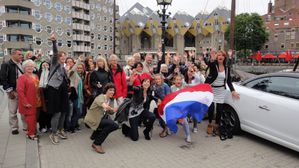 Video 1: Pillows fight
Video 2: Pole Vault
Video 3: Caricatures in Paris
Spain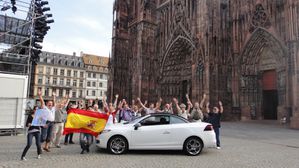 Video 1: At the water funtain
Video 2: Romantic scene
Video 3: Carpooling
Switzerland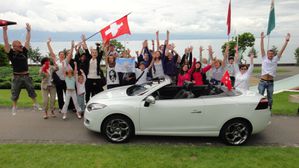 Video 1: Looking for the roadbook
Video 2: Italian lesson
Video 3: Talk between Megane and Cyril
UK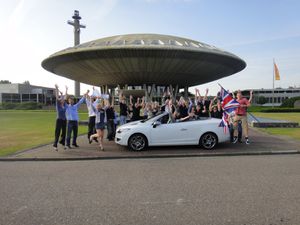 Video 1: In the field with sheep
Video 2: Calling for rituals
Video 3: Big dog
France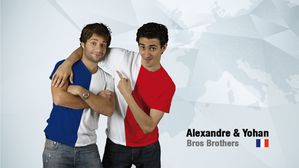 Video 1: Flying
Video 2: Ball challenge
Video 3: The Marseilleise with an unknown guy
Germany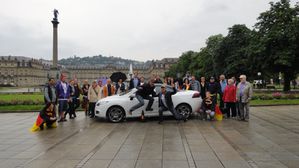 Video 1: 80's rocker
Video 2: Swimming pool
Video 3: At the beach
You can follow their exciting challenges on facebook here.