How to raise awareness for breast cancer amongst girls that are only obsessed with the size of their bottom?
DDB has released a print campaign with 3 creative artwork that emphasize the real important thing behind fat ass, dirty spot or curly hair.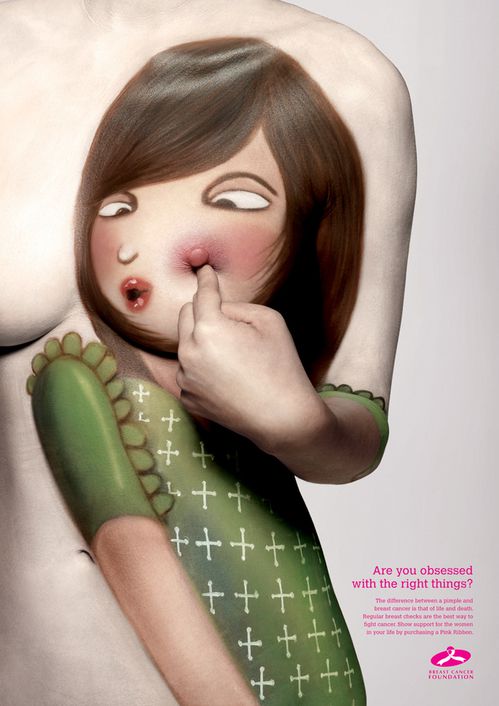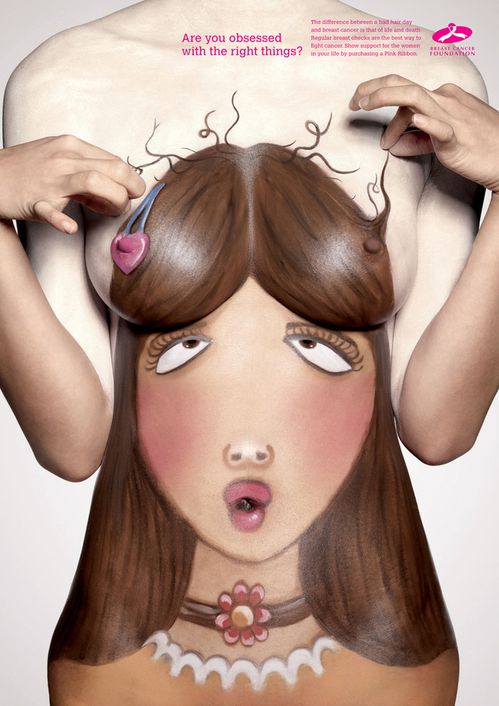 Are you obsessed with the right things?
Advertiser:Breat cancer foundation
Agency: DDB