Following my yesterday article, I have just recieved this morning the english version of the french facebook spam event:
Voir qui a consulte votre profil! facebook spam event attack
Here we go with the english facebook spam event named: WOW Now you can see who views your facebook profile!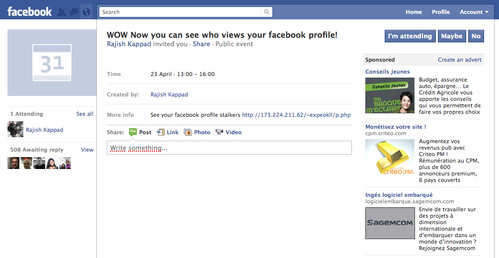 As you can see it's working the same way as the French spam: creating an event on your behalf and shooting invitation to all your friends, sending a chat message to all your online friends and tagging all your friends in a post.