The Hotel Sofitel in New York owns a facebook fan page and a twitter account. As you can see below, they were pretty active on social media but since the DSK affair, it seems they are on mute.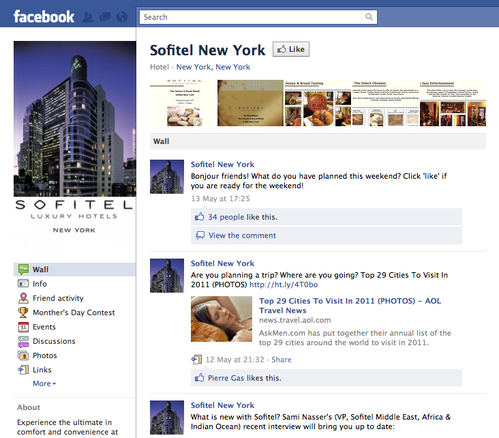 What can they really say now on twitter and facebook? Really tough moment to communicate on social media.
As you can see below they are even some fake DSK twitter account, retweeting their old tweets to appear on their twitter page.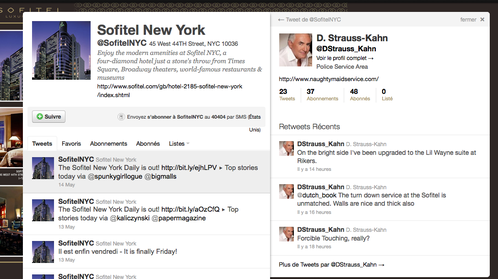 If you give a closer look to the@DStrauss_Kahn account you'll notice that it's promoting this site: naughtymaidservice.com.
This is really really annoying for the Sofitel New York brand. I guess they will need some excellent advertising agencies to repair all the brand damages caused by this offer.
I wonder what will the next Sofitel New York Journal by paper.ly be about...