Goviral Network has just released a new option on their monetisation platform that allows you to share sponsored videos on any facebook profiles, facebook fan pages, facebook applications or even facebook groups.
As a result you will earn money for every play of your shared videos on facebook.
So how is it working?
1. Sign up on Goviral Network with your facebook url or add it to your existing account
2. Select the video you want to post on facebook and click on post

3. Click on the facebook share button to post on your profile or copy/paste the url where you want on facebook

4. Check the video on facebook
You can have a look for example on goviral network fan page here.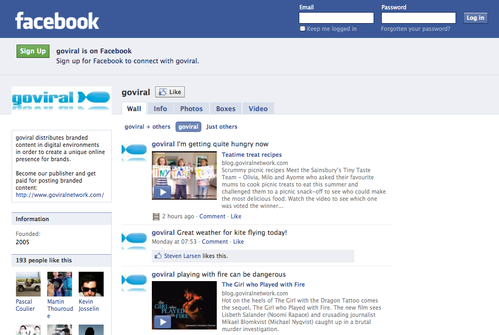 5. Earn money with every play on the video
Easy no?