A new french website has been released: revelelescocus.com
The purpose of the website is to send an anonymous message to people who are being cheated.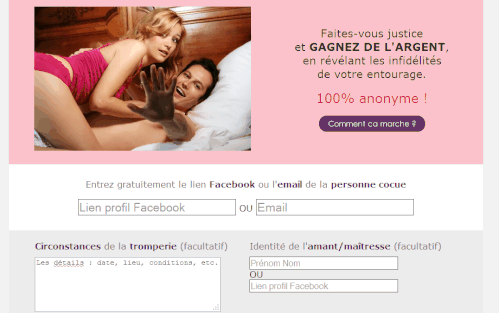 The website is offering an anonymous messaging service where you will be asked to give the email or facebook profile of the cheated person + a message that will explains and you can even provide the email or facebook profile of the mistress...
The website will then send an alert to the cheated person and will require them to pay to get the info.
If the target person is paying the revealer will get 1 euro.
Firstly this is site is not really moral and totally stupid as people will send fake info to get as many euros.
Let's hope it will shut down quickly...