Do you want to go on holiday in Greece of in Cyprus?
The best to enjoy your stay is to rent villas in Greece or villas in Cyprus.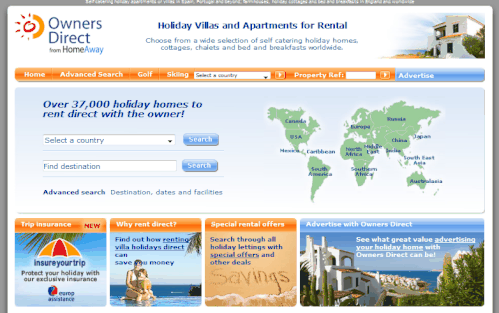 With Owners Direct, you can rent villas and apartment easily in Greece and Cyprus.
You can select for Greece the places you want to stay directly by clicking on the map.
Once you have selected the geographical region you want to enjoy, you can see the list of available villas and flats.
You will then be able to select the number of rooms you want for the house of your dreams!
You can can go up to more than 5 bedrooms villas!!! Very good for extended family holiday or group of friends.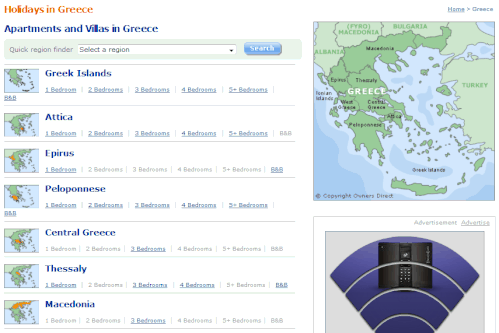 Then here comes my favourite part... Selecting the villas with the pictures!
Of course you will have the price listing per night plus all the info you need to know about the villa.
You will be able to contcat directly the owner of the house.
So what is your plan for the next holiday?