We're still in winter in UK and the sun is missing us a lot…
We definitely need a shoot of sunny holiday. It's time for the perfect beak that will give us enough energy to go through the last days of cold winter.

For a short break it's better to stay in Europe, just go a bit more in the South of Europe to catch some sun. Some of you go on week break in hotel but to my point of view hotels are a bit impersonal. Everything is standardised and look cold. The best way to get the most of a country is to live like the inhabitants of this country.

For instance, if you decide to go to the South of France (a part I know very well as I am French myself), it's much better to experience the villa rental. You will be able to live like a real French family and feel really quick at home but with more sun ;-).
It's really easy to find some lovely and affordable villas in France
I would definitely recommend a Villa in the French Basque country. They have amazing landscapes and the food culture is a mix between Spain and France. A bit of tapas and delicious French wine, the best of 2 worlds!!! The sandy beach are wild and wavy, Biarritz is hosting every year the word competition of surf!
This website for villa holidays is offering a large range of villas accross Europe.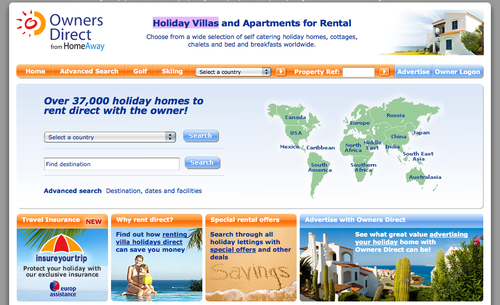 It's pretty easy to browse and select the criteria you want for your perfect villa holiday.
The details of each villa are really complete and the photos will show you everything about the property.
So now the only questions you'll need to ask yourself is when am I going to villa holiday and where ?!
Have fun guys!