The no pants day in the underground is a kind of flashmob organised by Improv Everywhere.
The concept is pretty simple. The underground users were just invited to take their pants off yesterday on the underground in big cities such as New York, London, Amsterdam, Sydney, or more.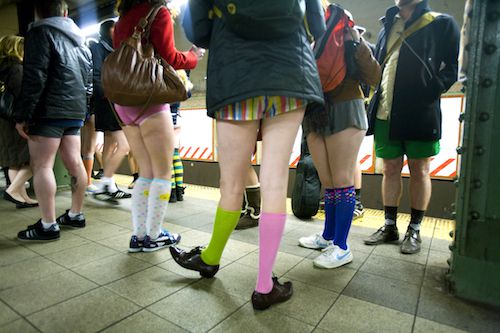 So yesterday you should have seen some sexy legs everywhere in the tube.
Check this video with people in underwears in the underground.
Agency: Improv Everywhere