This morning I discovered in Chalk Farm London where I work that 2 cars were full of paint as you can see on the picture.
Edit: the blue car is a Honda thanks to Noe as you see
here
;-)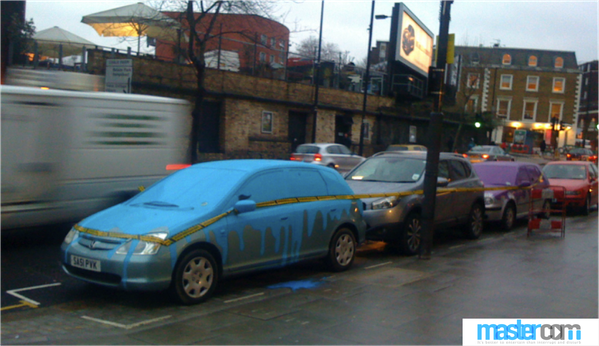 It appears that the car in the middle is the new Nissan Qashqai and the car painted in blue and the one painted in purple are both Volkswagen cars.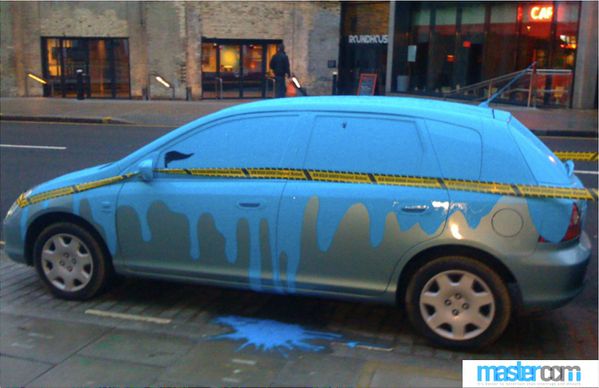 This guerilla marketing stunt is to reveal that the Nissan Qashqai is Urban Proof!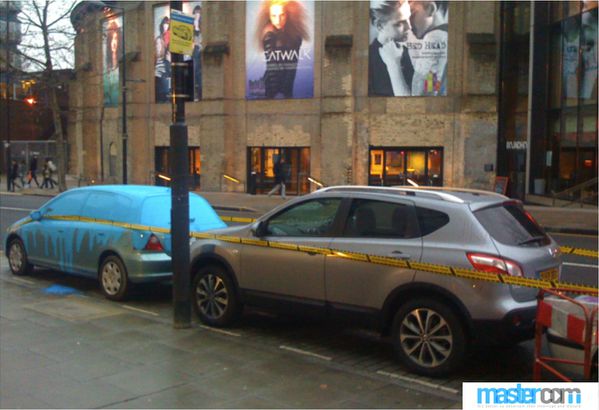 Nice stunt! Let's see if Volkswagen will reply to this guerilla and start a war brand!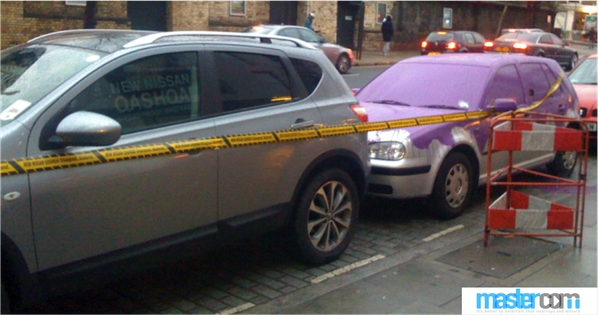 Advertiser: Nissan Qashqai