September was as good as August and here are the stats... Thanks for your shares, backlinks and comments.
Mastercom analytics (last update September 2010):
90,000+ unique visitors per month
200,000+ page views per month
1,600+ readers via feedburner
4,100+ followers on twitter @malherbe
1,300+ fans on facebook
Mastercom is in the top 100 marketing blog in the world according AdAge ranking Power 150

Mastercom is ranked blog number 1 on overblog platform.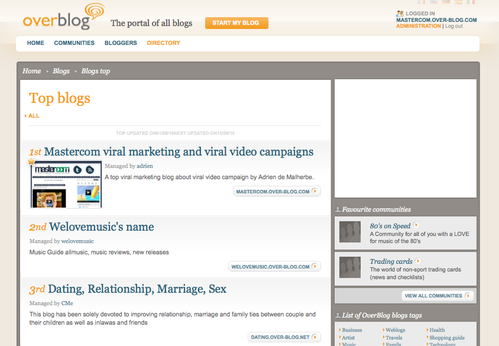 You can find all articles about Mastercom here.
Feel free to contact me for info or advertising here.