Marmite is a great advertiser very well know for their campaign you either love it or hate it.
This time in their
outdoor campaign
they are faking to launch an absurd product: the shower gel Marmite to make people accepting the new product that goes less far: the cereal bar!
Really clever strategy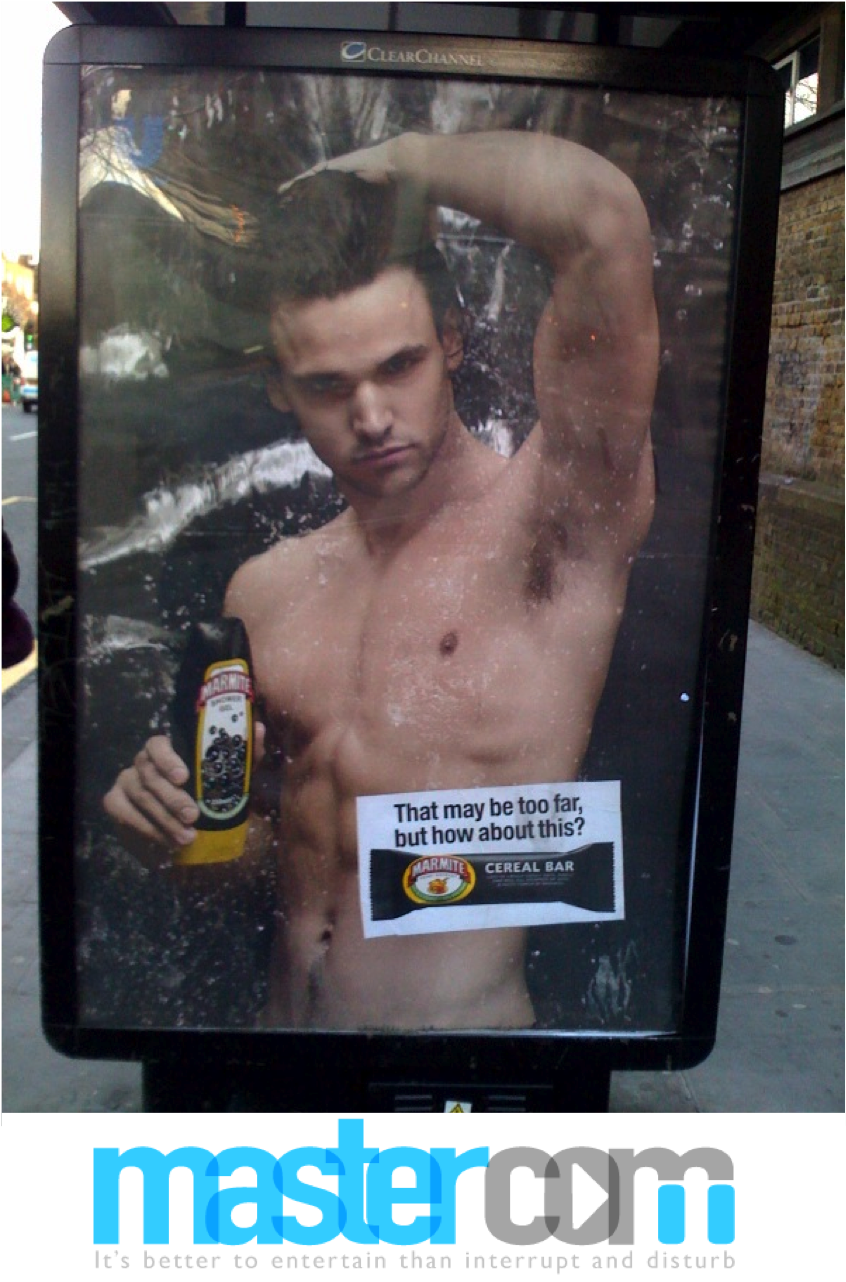 This may be too far, but how about this?
Advertiser: Marmite