Do you recognize Jesus face in this Kit Kat picture?
It's a fake
Jesus Kit Kat
apparition created by Kit Kat. It's a great viral marketing campaign using Jesus notoriety in a Kit Kat!
Kit Kat has been inspired by all the Jesus apparitions all around the world as you can see in this
viral video
below.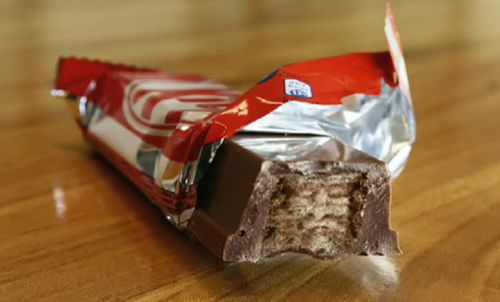 Have a break have a Jesus Kit Kat. Have a look on this print advertising with
Jesus on a cross
.
Advertiser: Kit Kat