Jacques D'Azur the renowned producer and acclaimed King of Cannes was reported lost at sea on his yacht near Tahiti, on his traditional pre-Cannes film festival vacation. He was 70.
Armed with a winning smile and hypnotic charisma, Jacques D'Azur was the movie star's movie star. While most actors only played at being suave, charming, desirable leads, Jacques D'Azur actually was.

Close friend and host in Cannes, Olivier Lalonde, was quoted about Jacques' presence at the Cannes awards night "Jacques never sat in the best seat in the theatre, the best seat was always the one next to his."

At 70 years old it was often commented that he never looked more than 30. The 50 years after his rise to legend were a quieter period for Jacques, but in an interview before boarding his plane to Tahiti he told a reporter:

"I'm much calmer now. If I go waterskiing in the morning, I try not to go skiing in the Alps in the afternoon. Also, I'm usually in bed early, no later than 5 in the morning these days."

A final radio contact from Jacques' yacht the 'Bridgette et Anna' was a typically D'Azur message. "I have come across an undiscovered island. Amazingly all the inhabitants are beautiful women" his location could not be determined and the extensive search found no sign of him or his yacht.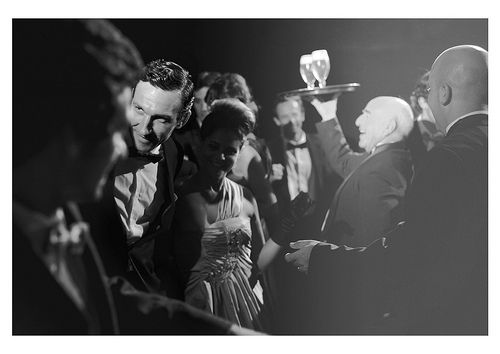 Search for an Heir

Jacques D'Azur leaves no immediate kin, but an extensive last will and testament included an unidentified name that was heir to his lavish weekend at this year's Cannes Film Festival. The official partner of the Cannes Film Festival, Stella Artois 4%, are helping with the search for Jacques' true heir, and have created a website, which it is hoped will spread the word and identify this person. It is rumored the heir could be someone with little or no previous connection to Jacques D'Azur or Cannes.

Will Jacques not be attending Cannes this year? Who will go in his place?
Please do have a look at the video, see if you can recognise him and help us find him by posting on your website in the hopes of at least finding an heir to go to Cannes in his place. If you want a weekend in Cannes with Jacques D'Azur visit this facebook page. Advertiser: Stella Artois