I am sure you have noticed that recently a lot of blogs are posting interesting infographics.
Everytime someone is reposting an infographics, a backlink to the source of the infographics is added and it provides a lot of relevant free backlinks on relevant keywords.
So to start spreading your infographics, the best is to buy sponsored post as explain on the chart below.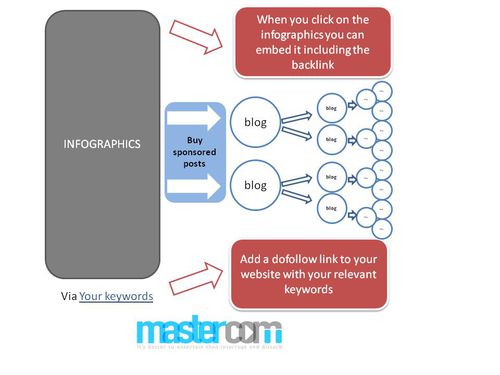 Feel free to contact mastercom for any help on distributing your infographics.