Chang Du is a chinese guy with a giant chin selling advertising space.
His purpose is to raise money with sponsor (£5,000) that want to advertise on his chin.
With the money collected he will be able to have surgery to get his giant chin back to normal size.
And sorry but unfortunately it's not a fake as you can read here.
I am not sure what kind of advertiser would be interested in associating their barnd to this anomaly, any idea?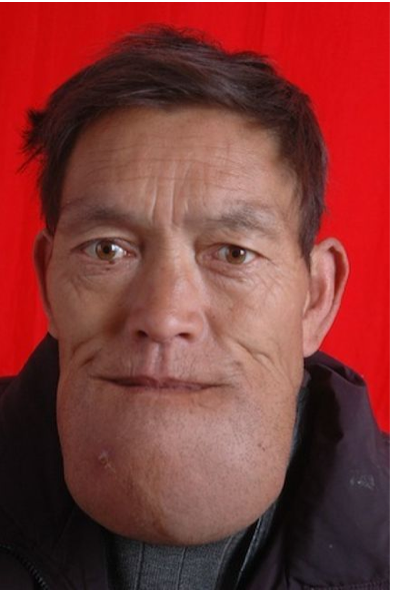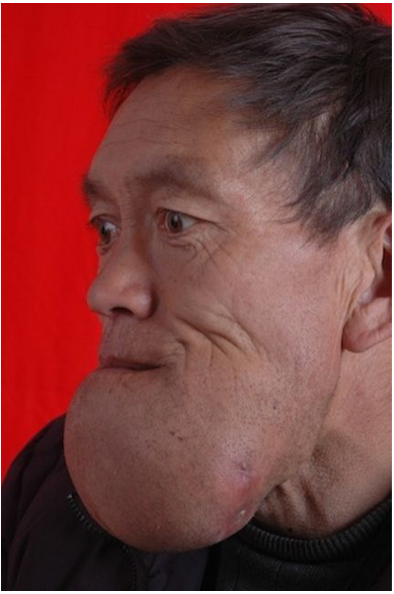 Advertiser: Chang Du