Did you know that you can make money with your herpes?
Thanks to ebuzzing, if you are a blogger with herpes you be paid to blog about herpes!
How cool is that?
I've just found this tweet from ebuzzing looking for bloggers who are experiencing herpes.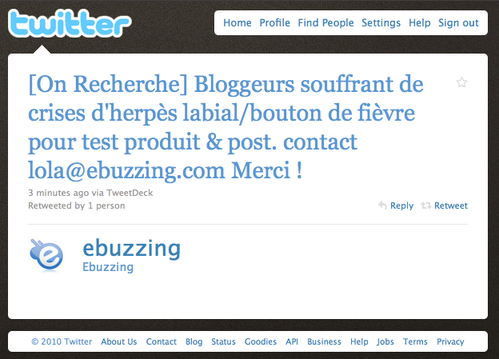 Translation: Wanted blogger suffering herpes to test product and blog about it.
This is the most unusual recruitment tweet I have seen so far!
But if you are interested, feel free to contact them. ;-)