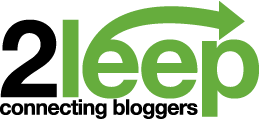 2leep is connecting bloggers to grow their traffic mutually by adding thumbmails below their posts.
As you can see below my posts, I have some 2leep banners promoting posts from bloggers of the 2leep network.
Everytime one of my visitor is clicking on any banners I get 5 visitors back. So basically you send 1 click out and you receive 5 clicks in.
So let's say you will send 500 clicks per day, you will then receive 2,500 visits back.
This is how it has increased my traffic on mastercom since I use 2leep. Pretty cool!

I think it it worth to give a try for 1 week and see if the results are satisfying for your blog.
Once you have signed up and you blog is approuved you will be invited to submit your post.
First step will be to select you best post of the day (you can only submit 1 post per day).
Submit the url + title of your post.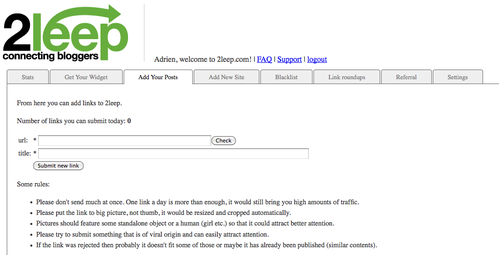 Then your post will be added to the list for approval. It takes half a day to be approuved.

And finally monitor your traffic increase.
Please let me know in the comment if you know other services like this one and I will add them.
Website: 2leep.com