Yesterday Scrabble went online - a London based university graduate developed a Foursquare based edition of the game as a...job application. The concept is simple and neat and shows how can one utilise the website which after experiencing a tremendous growth in 2010 is expected to REALLY kick off later this year.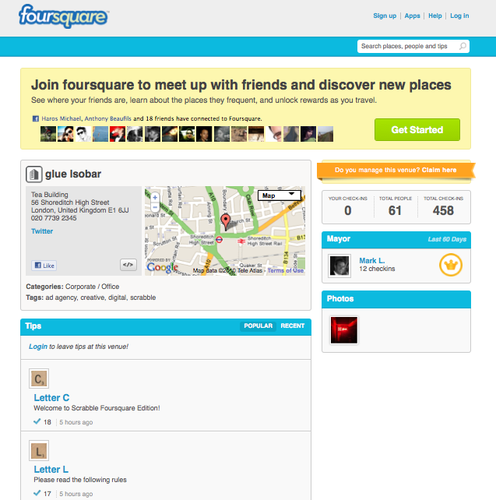 Voiteque has picked the agencies he would like to work for, tagged their Foursquare pages with a word "scrabble" and using 27 different accounts (one for each letter of the alphabet + one empty tile) wrote several tips for chosen places in a way that avatars of each account form a word or two.

Everybody can move the letter up or down simply by clicking "I have done this" or "undo" and try to play. Have a look here - it's a "Scrabbled" Foursquare page of digital agency Glue Isobar London.