Do you know the website iomoio.com?
iomoio.com is a good website to legally purchase and download cheap MP3 music.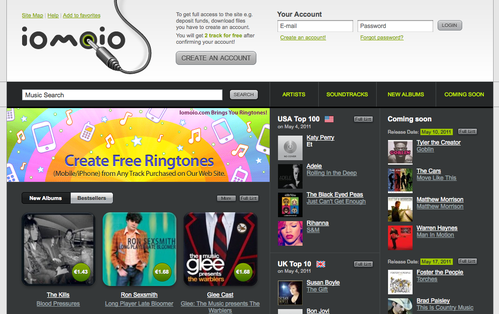 If you want to buy songs you can easily search for artists, sound tracks or new albums on the music search bar. Want to know the best seller, just click on the best seller button to get the results instantly. If you want to know what songs or singers are popular in United Kingdom or United States or Canada, you can have a look at the top 100 or top 10 in these countries. It's a very good way to discover news talents to fill in your iPod!
If you sign up on the site you'll get 2 songs for free, just after the activation of your account.

iomoio.com is a good alternative to buy buy music online in a legal way.