The new trick on facebook to force content to go viral is to restrict access to the content unless you like it and share it even before seeing it...
Here an example beliow. You're on facebook and one of your friend just liked and share a video.
Of course you want to see this video, so you follow the link. But the landing page is requiring you to like to content and share it before you can access it...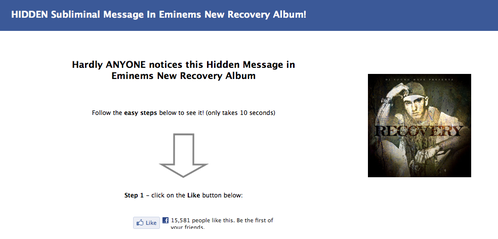 How weird is it to like and share before watching the video, this is the opposite of social media recommendation system...
Anyway you really want to see it and don't want to bother, you're too curious and you pay the social media price to watch it.
And then you are going to trap all your friends as well... Fake social media recommendation is born!
This is becomming a so common trick that a website is growing fast to help you bypasing this like and share on facebook.
Pretty easy if you prefer to see content before sharing it!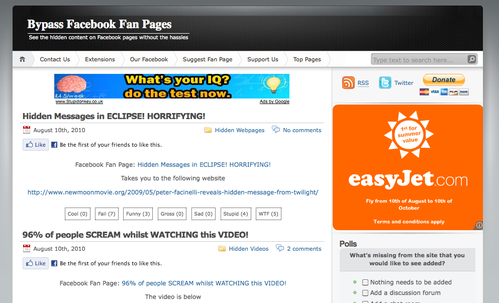 Website: bypassfanpages.com