2 days ago I received this welcome email from Groupon on my professional email address whereas I have never signed up with them.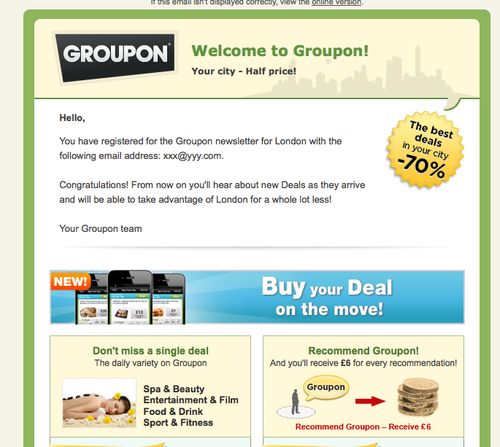 So it means anyone can sign up with your email on Groupon and Groupon is not asking for any confirmation from the email address to check if the sign up is from the owner... First #fail.
In the afternoon following this email I have started receiving some Groupon offers like this one and of course I clicked the unsubscribe link. But I keep receiving these emails every day on my professional email... Very annoying and very spammy!
Groupon is allowing anyone to sign up with your email and then Groupon is spamming you and don't take in account your optout. It doesn't work on purpose I guess... Second #fail