How to cheat on your wife with social network?
Gleeden.com is a dating website dedicated for married people.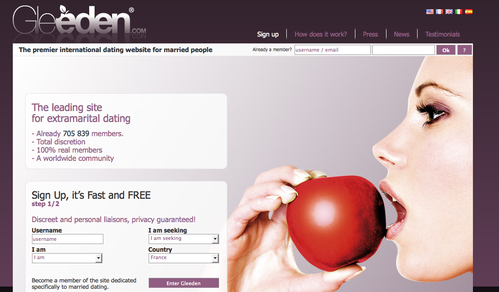 They claim to be the leading site for extramarital dating.
With more than 700,000 people registered and trying to cheat on their wives or husbands.
This is the most ridiculous niche I have ever seen for a dating site. They guarantee total discretion but the purpose of the website is so obvious...
If they wanted to create something discret they should have hidden the fact that's a dating website for married people instead of writing it on the website. What if your wife see this site in your browser's history? Best would be to create a fake football network for males and a fake fashion network for girls that would hide dating features, no?