Hyundai is offering during this 2010 worldcup in South Africa, 1 million soccer balls to children and youth in need.
One ball will be sent for every Hyundai sold. This donation will lasts until the 1 million balls have been sent.
So if you want to take part of this project, visit the Hyundai worldcup dedicated website.
A good idea to help kids in need...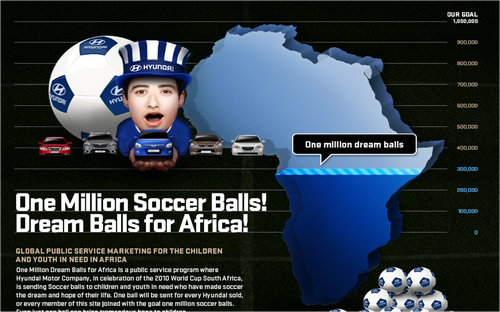 You can have a look on their facebook fanpage here.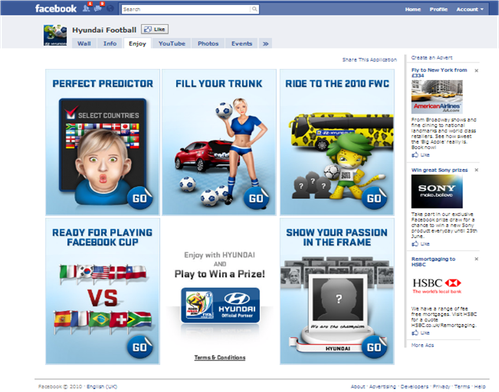 Advertiser: Hyundai