When it comes to monetisation of your blog, the best way to monetise is with good content either on your editorial part or on your side bar.
Ebuzzing, a French company, could help you to efficiently monetise your website as they are now fully operational in UK.
If you have a blog you can now register on ebuzzing.com for free and start earning money in 2 different ways:
Article Campaigns
If Ebuzzing has a campaign that is relevant to the topic of your blog, you will receive an email with a brief and a price offer.
If you are interested in this campaign, you can directly start writing on their editor on the Ebuzzing platform.
You will have all the materials you need to write a good post, with pictures and contents at your disposal to make it look good.
Once your post is written, you'll submit it, they will review it and approve it quickly.
All the links will be in nofollow so it won't penalize your Google seo.
In addition, you can also apply for any campaigns you are eligible for via your ebuzzing dashboard.

Video Advertising
The ebuzzing video advertising offer is based on a rollover activation. This means the player will start as soon as the mouse pointer rolls over the player. They have 2 options:
Video campaigns with a dedicated player

This is an ideal solution if you want to manually select the campaigns you will display on your blog, and you can choose to put them in the side bar, or if you want to you have a unique code to place within an article.
Video campaigns using "syndicated players" and banners : player and banners
This is the best solution to monetise your sidebar or ad space on your blog as ebuzzing broadcasts automatically new campaigns within the player.
It's a good way to be sure you will have fresh content without any manual work.
Of course the player has different sizes and layouts. Below you can see the 300x250.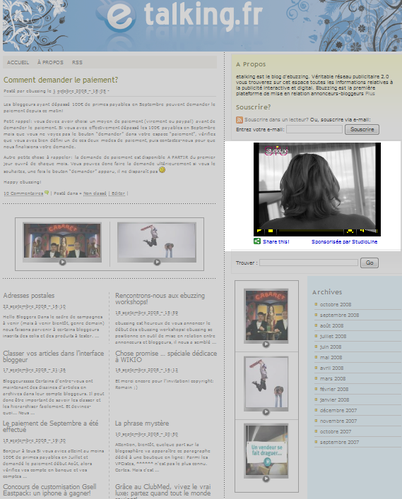 And below you can see the banner size.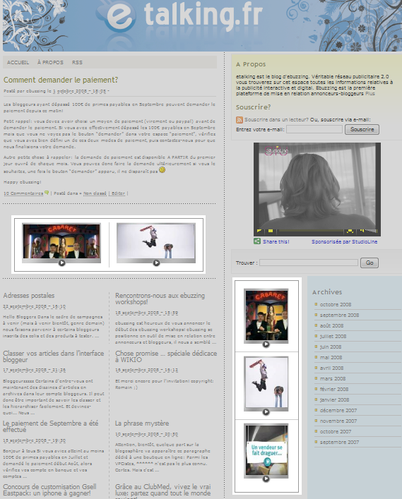 Of course you can combine all these options if you want to optimise your blog revenue.
Ebuzzing is paying via paypal.

Sponsored Post