hPage.com allow you to build a free website with free domain name and free hosting solution.
So if you're looking for a good solution to create your online website without spending a dollar it seems this website is for you.
It will make your life easy and provide you with professional results 100% customizable for free.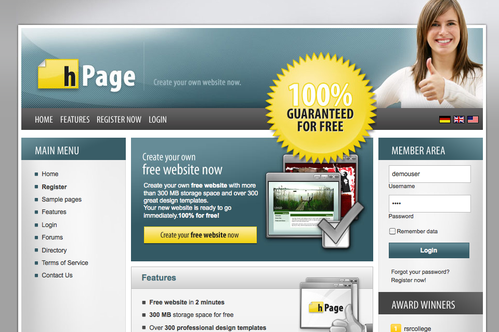 You will just need 5 minutes to have your website online for free.
Here are the steps to follow:
1. Sign up on the website to activate your account.
2. Select your free domain name like yourname.hpage.com
3. Select your design among the hundreds free templates.
4. Preview your website
5. Customize your template and wording
6. Add your own content
7. Enjoy the result
As you can see below on the interface, you don't need to know a single line of code but you will still get the results of the best developpers!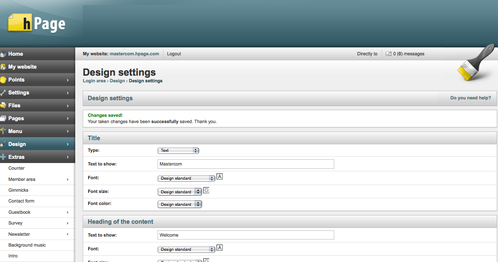 Check what I have done in 2 clicks for Mastercom below, not bad!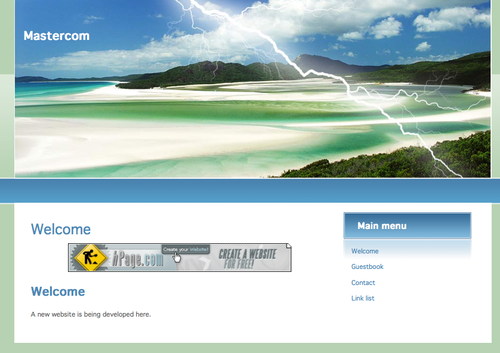 Of course you can add as many extras as you wish on your website in on click like:
- counter
- contact form
- survey
- member area
- newsletter
- background music
- adserver
- and more
If you need any help you can even visit their forum.