If you want to get a sexy girlfriend on facebook who will drop some hot lines on your wall and like your posts, you can hire a cloudgirlfriend.
Basically you enter what you want her to look like and she will start to interact with you publicly.
A good way to make your ex girlfriend jealous or score some social point with your social friends...
Only one limit ro me... Why not create yourself your own fake girlfriend profil on facebook?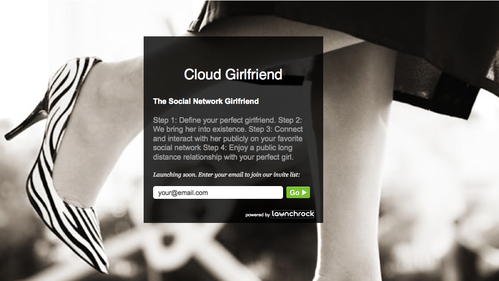 Website: cloudgirlfrien.com