The Candwich is the new marketing crazy idea. Put a sandwich in a can and it's a candwich!
Already 3 different tastes of candwich are existing:
- Candwich BBQ Chicken
- Candwich PBJ Strawberry
- Candwich
This candwich has been designed to be distributed in vending machine. The product can last 1 year! Scary!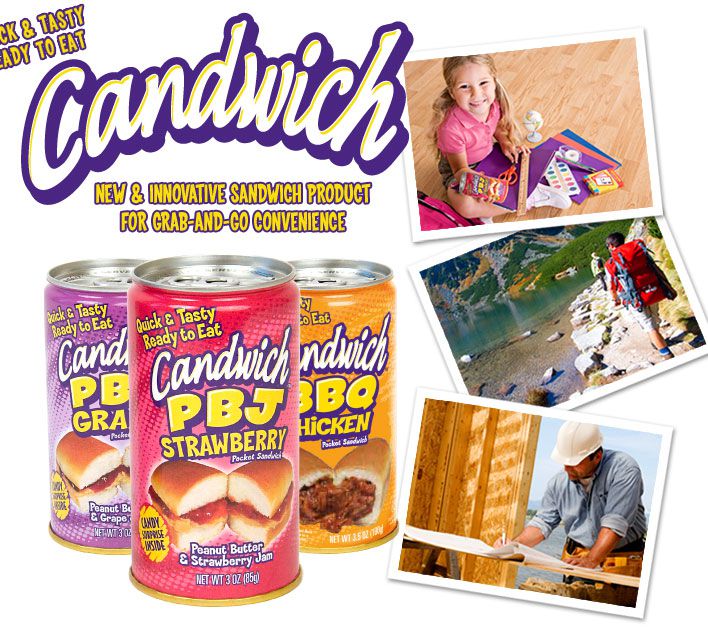 Website: markonefoods.com