This picture with a poster that says: If you use the elevator to shoot porn movies, please clean up after yourself. Thanks The Management.
is supposed to be a real fact happening in a company...
But the company is offering on the some Freshette product to clean the elevator. And as you can see some are missing but 1 on the bottom right is still available... Bottom right is the perfect place for a logo on a print ad, no?
So I think it's a great fake poster for viral campaign to raise awareness for this Freshette towelette brand...
Great and cheap idea! Well done.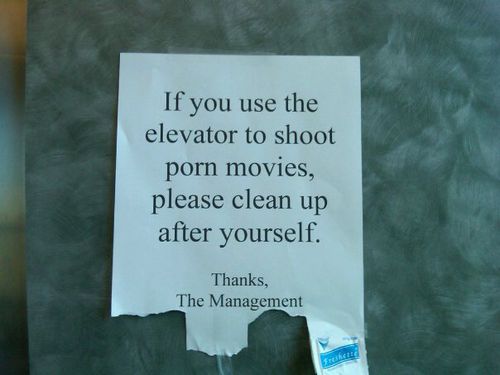 Advertiser: Freshette