Tom French is a crazy guy that is ready to sell his body to brands to travel around the world with his tattoed body promoting brand's logos!
This borderline concept is called
Advertising Him
.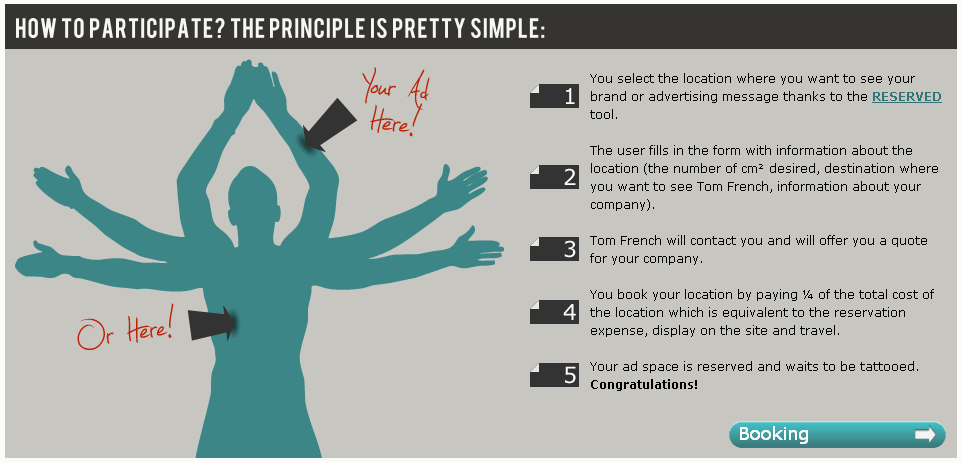 You can even choose the body part where you want to see your real tattoed logo that will last for life!