Axe is back with a huge
ambient media
campaign.
A huge schedule is wrapping the front of a building and is offering one girl by box!
Axe is pursuing its machist positionning around sex and seduction and we love that like in these previous campaigns:
Quake axe
Axe + Water = Women
The Axe Effect: sexy girl with ketchup...
L'Axe du bien
WC Axe Stickers
Axe effect
How to get women naked in the street
Clinton loves Obama
In utero
Bra
Chocolate boy
Hot & We
Magician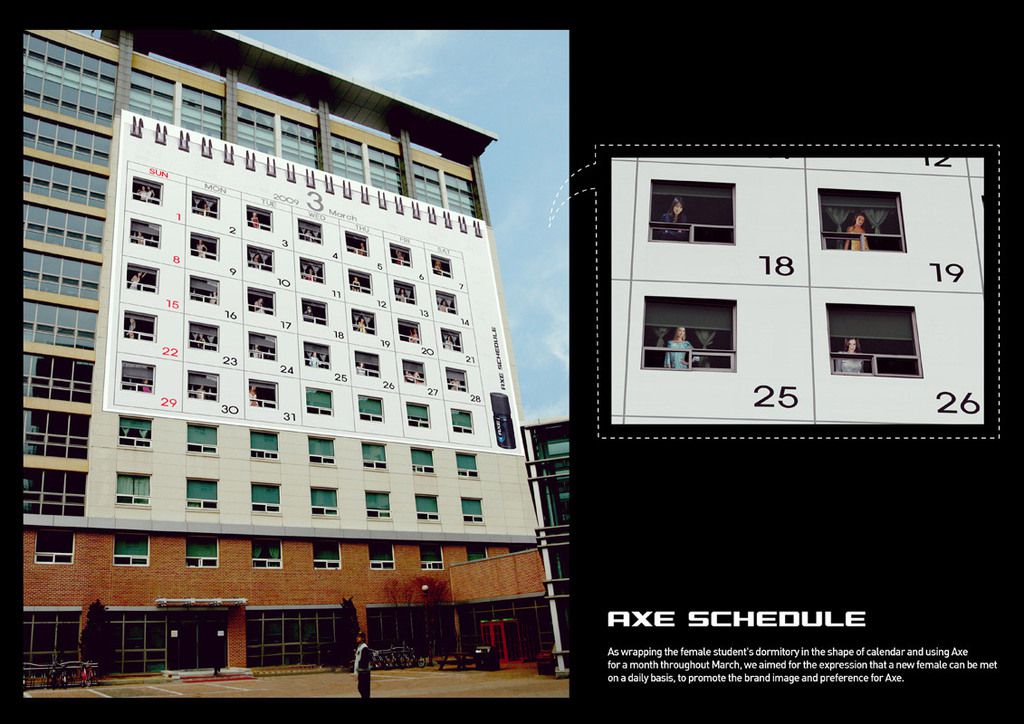 Advertiser: Axe
Agency: When Gee, Seoul, South Korea
Creative Director: Tai-il, Lee
Art Director: Jeong -gon, Kang
Designer: Mi-sun, Kim
Copywriter: Jong-hwan, Choi
Production Manager: Seong-kuk, Jeon