The odors of smoking and cooking on clothes are a real issue and this print ad is expressing very well the feeling that the odors are jailed in your clothes.
Here are some lovely
nude girls
smelling underwears.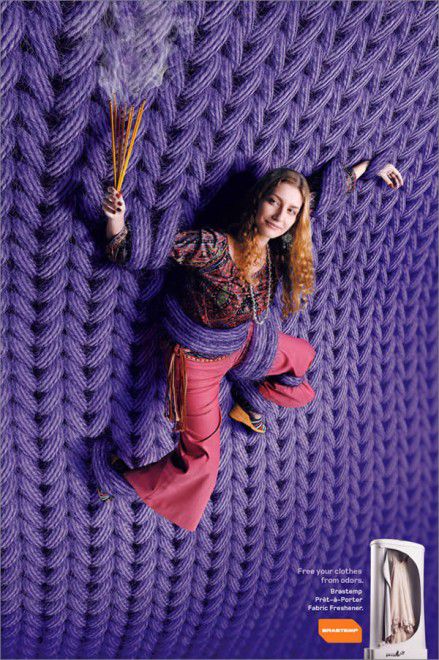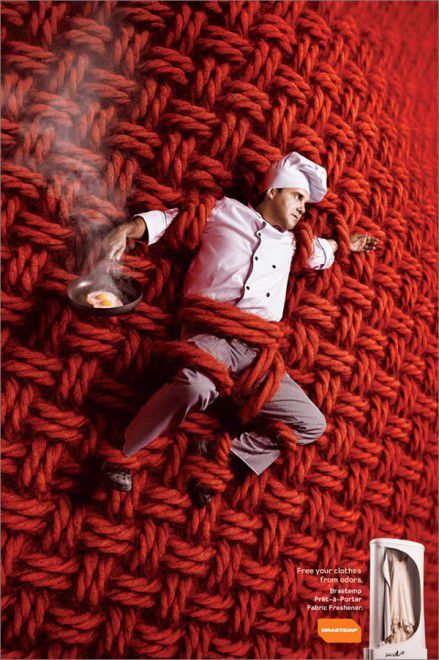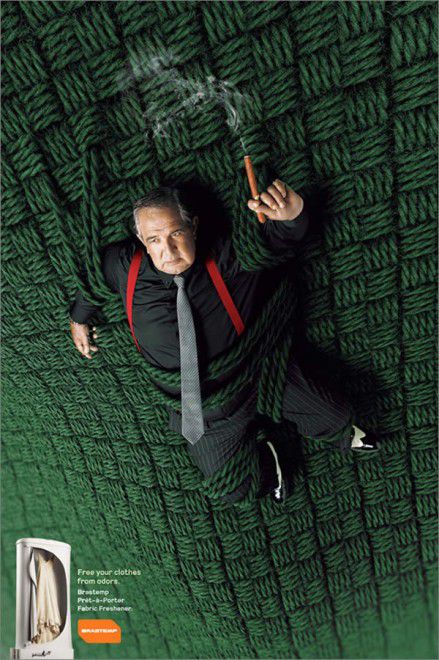 "Free your clothes from odors"
Advertiser: Brastemp
Agency: DDB, Brazil
Copywriter: Cristiano Cera
Art Director: Cicero Souza?
Creatives Director: Rodrigo Almeida, Renata Florio, Júlio Andery, Rodolfo Sampaio e Sérgio Valente.?
Photography: Rodrigo Ribeiro
Ilustration: Seagulls Fly