People in this mall are actually serving an ad floor promotion by walking on it.
The printed sticker of the dog is covering the floor and offering a nice exposure from the higher level of the mall.
People can see pedestrian walking on the dog as if it was bugs on a dog!
Great idea for an amlbient media.
Please
beware of the dog
.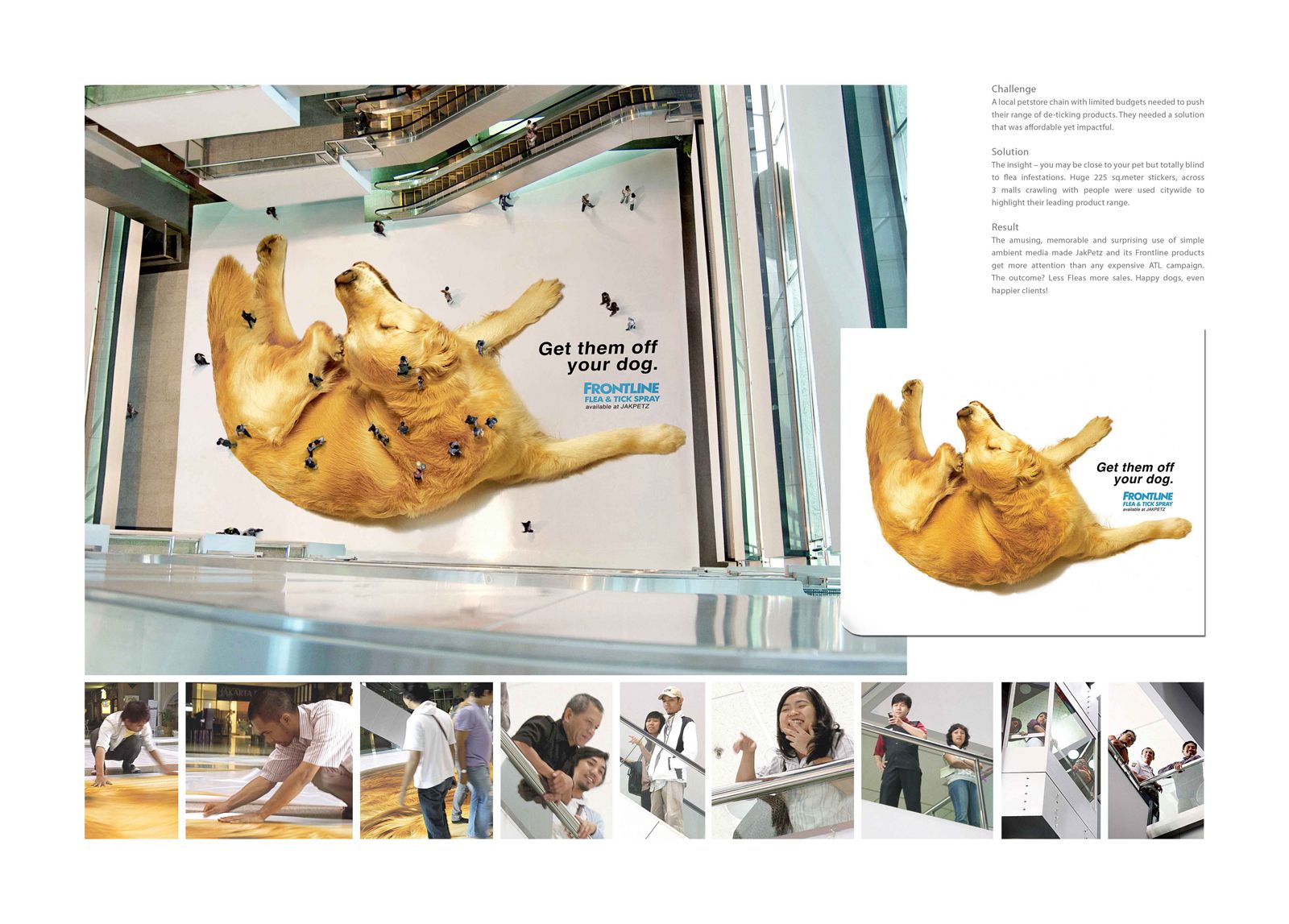 "Get them off your dog"
Advertiser: Frontline
Agency: Saatchi & Saatchi Jakarta, Indonesia
Chief Creative Officer: Andy Greenaway
Executive Creative Director: Juhi Kalia
Art Directors: Aryanto Salim, Joel Clement
Copywriters: Pancaputera, Juhi Kalia