Men will still go to strip tease clubs and see some erotic dances but they will drink water, at least one glass!
this is the goal of the tap project which wants to get Las Vegas clean for one week.
But if you still want to get dirty and drink beers, you can watch this
viral video
or if you think you can stay smart and have a beer, this
video
is for you.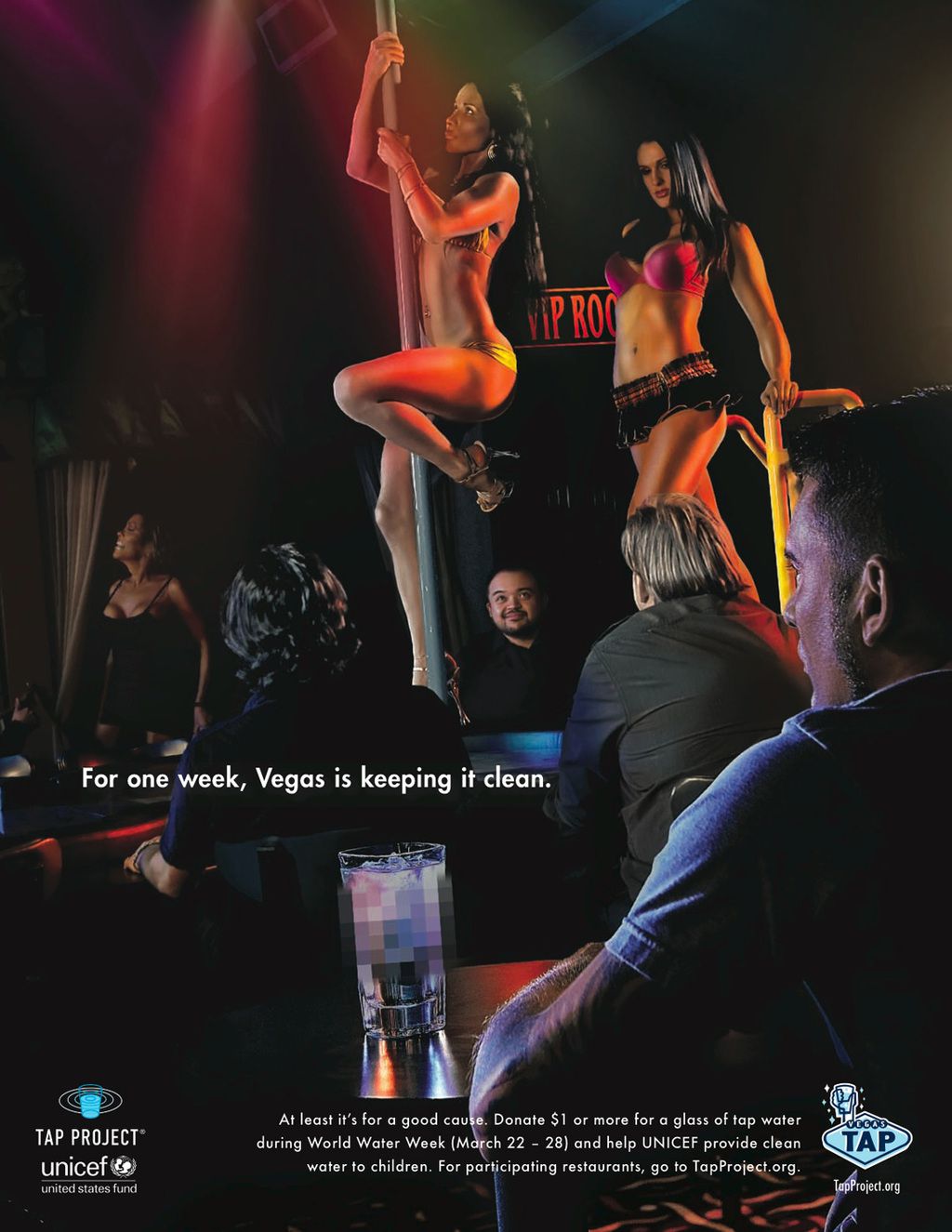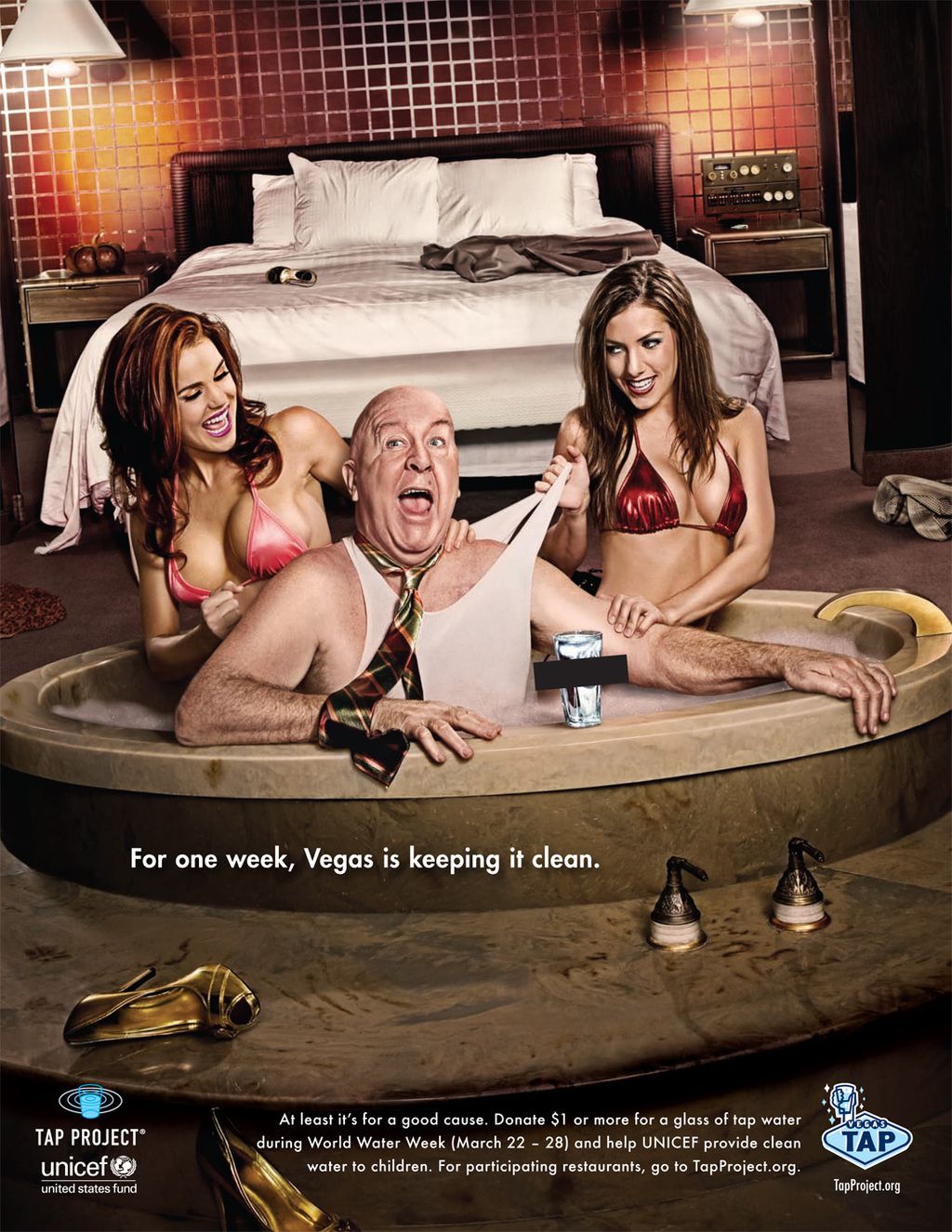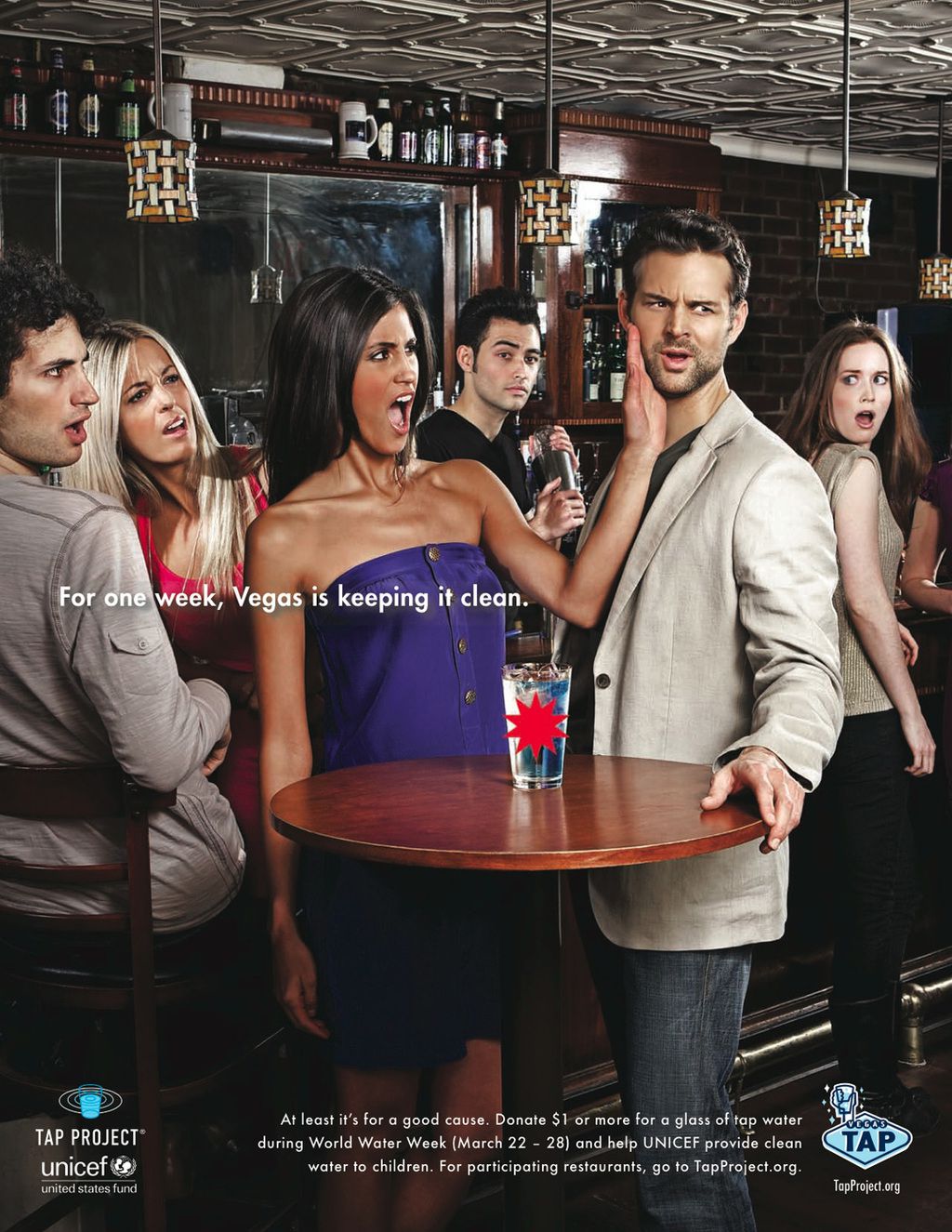 "For one week, Vegas is keeping it clean. "
Advertiser: UNICEF
Advertising Agency: R&R Partners, Las Vegas, USA
Group Creative Director: Arnie DiGeorge
Sr. Art Director: Mark Naparstek
Copywriter: Chris Hagan
Photographer: Roger Hagadone
Retouchers: Liv Ducci Playground