The answer is in the spunge...
Did you know that in the famous couple Laurel & Hardy; Laurel was soft to dry and hardy rough to clean?
And in the famous cartoon Tom & Jerry, Tom is rough and Jerry is soft!
Another brainy cartoon in
video
that is most of fun!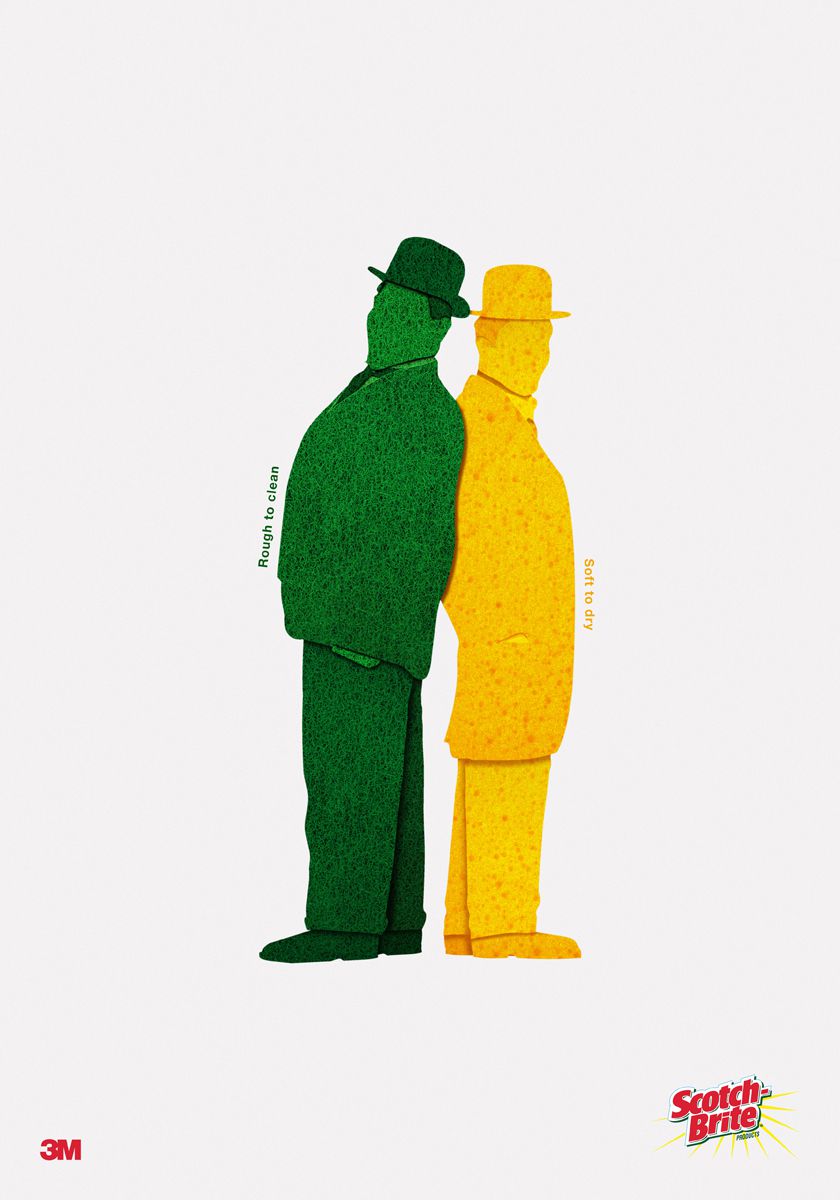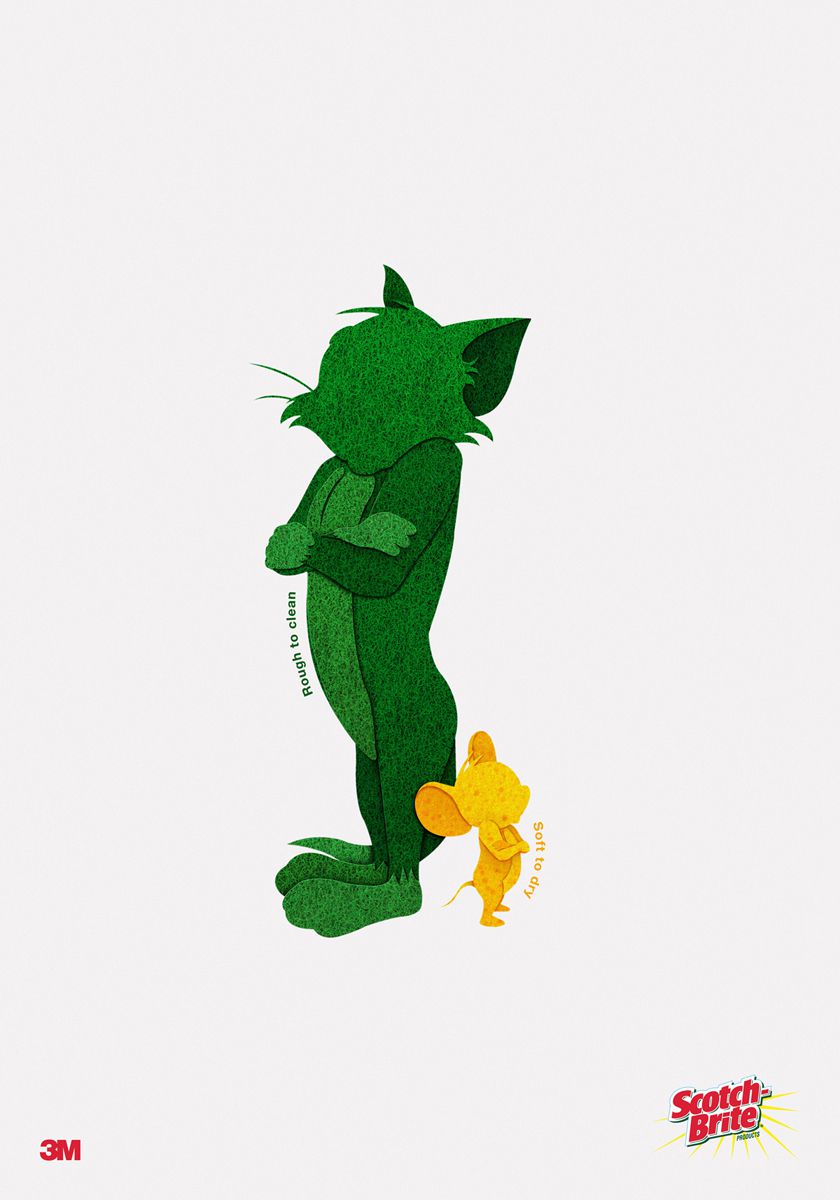 Advertiser: Scotch Brite Spunge
Advertising Agency: LOWE Egypt, Cairo, Egypt
Creative Director: Hisham Kharma/Hesham Ellabban
Art Director: Montasser Khalil