I am sure this kind of tactical creative advertising campaign get more visibility with PR online than they had with the real campaign...
More persons are going to see the campaign review than persons have seen the campaign live.
Anyway, the concept is nice and well serving the product with its strechy caramel represented by the safety belt.
Last time Milky Way was using a
conveyor belt
to promote the streching of their chocolate bar.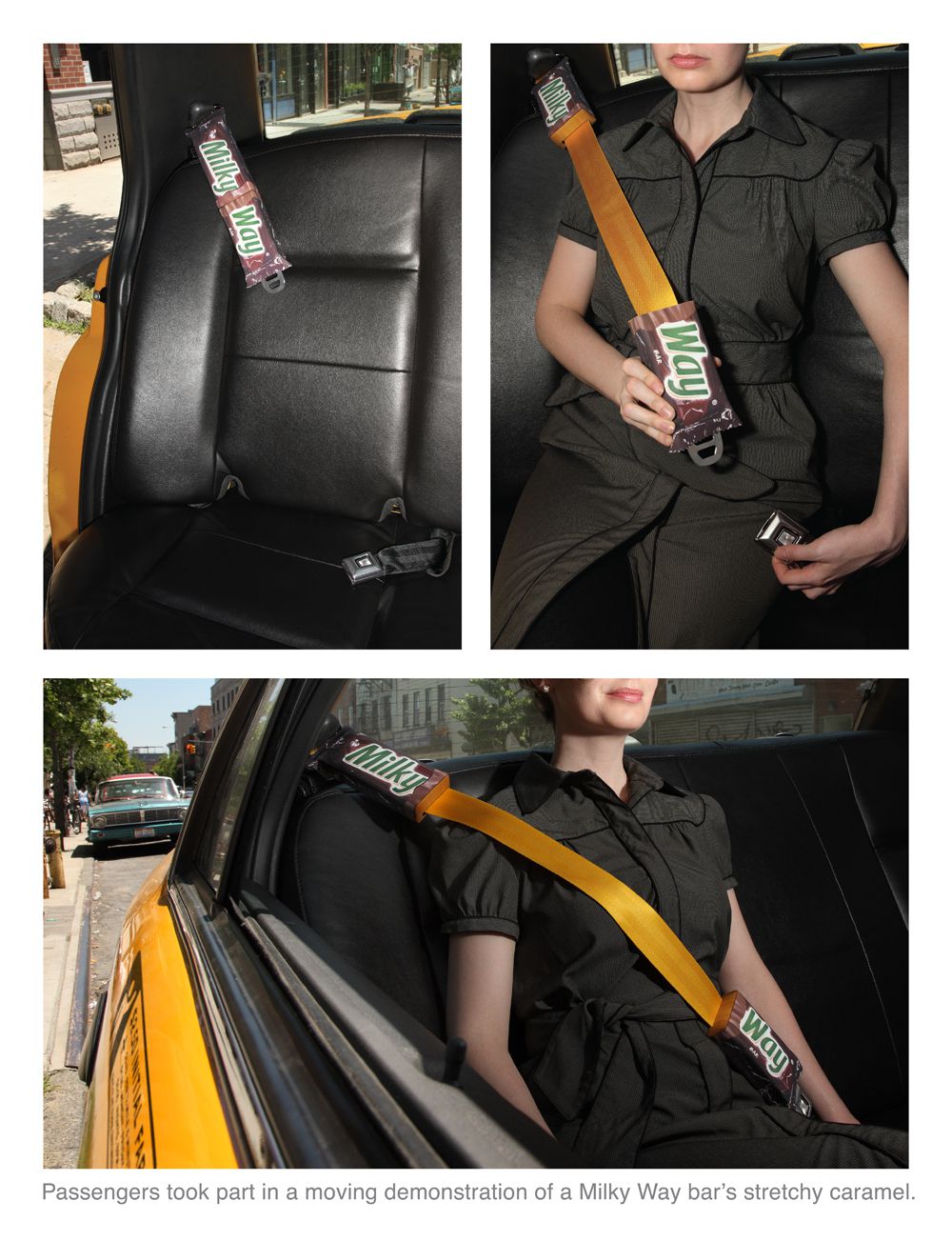 Description: Passengers took part in a moving demonstration of a Milky Way bar's stretchy caramel.
Advertiser: milky Way
Agency:
BBDO New York
, USA
Art Directors: Frank Anselmo, Melissa Hutton
Copywriters: Duc Nguyen
Creative Directors: Scott Kaplan, Tom Kraemer
Executive Creative Director: Greg Hahn
Chief Creative Officers: David Lubars, Bill Bruce