Adweek is launching the March Adness.
It's a tournament for advertising content.
The advertising war has started!!!
You can vote between 2 ads to qualify your favourite ad for the next level.
This is an excellent idea. The only default is they didn't create a widget to allow bloggers to embed it directly...
Click
here
or on the picture to access the site.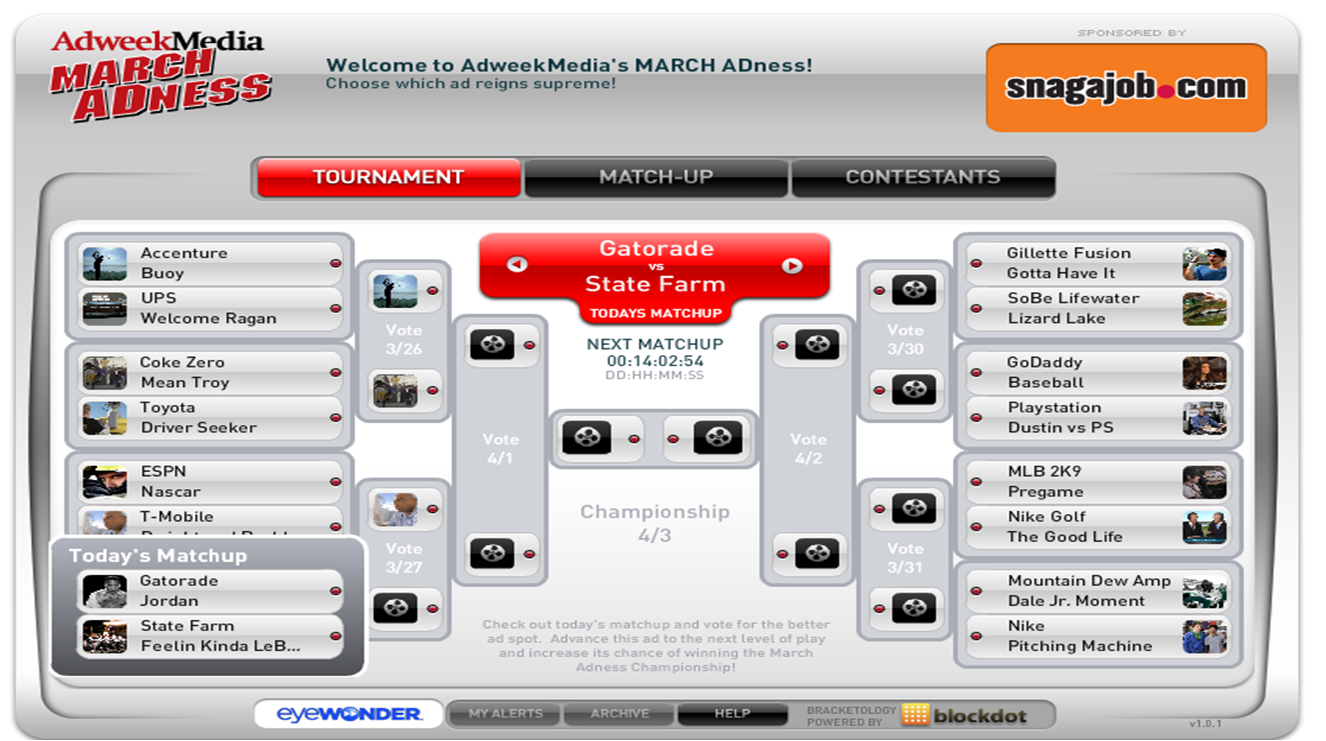 Here is the list of the contestants, so choose the brand you want to support:
Accenture
Coke 0
Gillette Fusion
Nike
State Farm
GoDaddy
Nike Gorlf
T-Mobile
ESPN
MLB 2K9
Gatorade
Mountain Dew Amp
Playstation
SoBe Lifewater
UPS
Toyota