Reporters Without Borders know as Reporteres sans Frontieres in France are fighting for the freedom of the press.
They have released a new print campaign showing a dead man in the street killed by bullet.
The blood is black as the ink that should cover this sad event.
You should also have a look to the creative film for Peace Reporter
here
.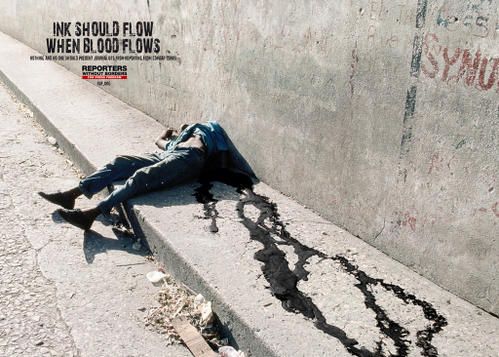 advertiser: Reporter Without Borders
agency:
saatchi & saatchi Paris
Creative Director: Christophe Coffre
Art Director: Florian Roussel
Copywriter: Guillaume Blanc
Photographer: Peter Turnley