A simple print campaign to show the difference between what parent are telling to their children and what they are doing...
Everybody knows that children don't like to obey and when we ask them "do not climb in the tree!" or "use carefully the stairs!"... you could be 100% sure they will find a way to act differently.
And some times children are inspired by their parents but in a
bad way
...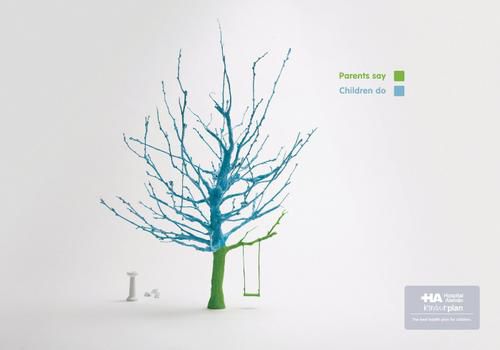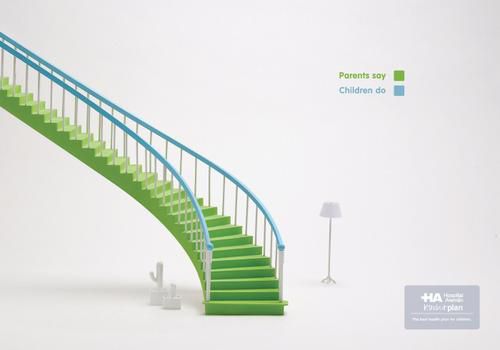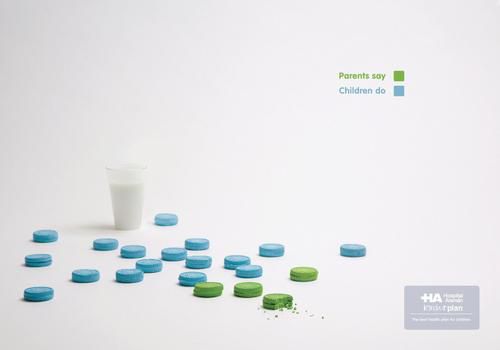 advertiser: Hospital Aleman's Kinder Plan
agency:
Campo Nazca Saatchi & Saatchi