Amazing application allowing us to comment with Facebook on CNN.com Live for the Barack Obama inaugural address.
This is the new way of watching Live content and sharing feelings with other watchers.
I have access to all the Facebookers watching it on CNN Live even if they aren't my friends...
You can have a good feedback from all around the world by reading the Facebook satuses.
Really clever and interactive!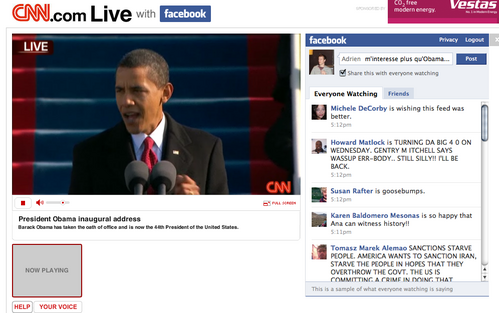 advertiser: CNN.com Live + Facebook